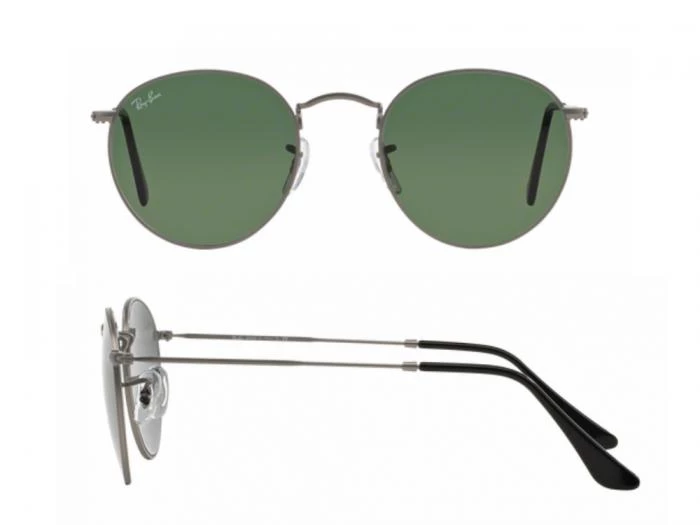 Ray-Ban Round Flat Metal Glasses Overview
Ray-Ban Round sunglasses RB3447 have been around since the 1960s and considered a timeless design.
A super popular, almost legendary frame, Ray-Ban Round metal sunglasses have been an almost ubiquitous accessory for pop singers since way back when, notably John Lennon who is so much associated with them they are often dubbed the 'Lennon' glasses.
These sunglasses are more comfortable to wear than they look at first sight with their thin metal lightweight frames and minimalist look.
The typical Ray-Ban logo is clearly visible in the top right lens but RB3447s also sport an RB less visibly etched into the left side lens.
The all-metal frame has a ribbed texture that helps give them a luxury feel, particularly noticeable in the oriental snake-like bridge.
The curved brow bridge of these RB3447 sunglasses is particularly distinctive, ridged just like the frame and with RAY BAN etched in the back with the lens and bridge sizes next to it.
They come in two sizes, an oversize 50mm lens and smaller 'hippy' style 47mm lens and both with a 21 mm bridge. Lens options are pretty wide with polarised and mirror lenses available.
The all-metal design extends to the barrel hinges but thin arms which are tipped with acetate ear covers and adjustable semi-opaque nose bombs.
The near-round lenses a quite large at 50mm but eye protection is only offered from UV rays directed straight at the face with a considerable gap to the side and above to let in harmful light.