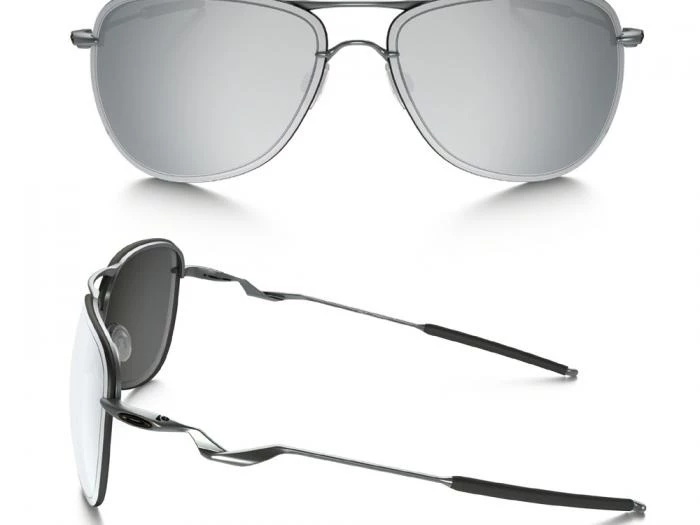 Oakley Tailpin Glasses Overview
Oakley Tailpin sunglasses give a modern twist to the popular half-rim Aviator style with these understated additions to the Lifestyle range.
The traditional inverted teardrop lens is a timeless style that never seems to go out of fashion but Oakley has given it an ingenious update with twisted stem architecture.
It's a perfect new take on a classic look with some technological marvels thrown in.
The frame is manufactured in the proprietary C5 alloy that allows the thin, uncluttered design to remain strong and durable while patented Unobtanium ear socks, air-filled silicone nose pads and integrated spring hinges make for a snug fit.
It all makes for Oakley Tailpin owner claims that they can be worn all day with no discomfort.
Plutonite lenses offer impact-resistant protection as well as blocking out 100% of harmful UV light.
The lenses also come with High Definition Optics stop incoming light being refracted to ensure sharp, undistorted images.
Other options in include polarised lenses to combat glare, iridium coating for even light distribution and a mirror finish for some modern street-cool vibe.
Laser etching to the lens rim adds a classy finish to a classic style. It's not easy to reinvent a traditional, icon style but Oakley has managed to take the Aviator to a new level by their modest styling and meticulous attention to detail.
Mainly for men, Tailpins will flatter almost any face shape so women will find them attractive too.