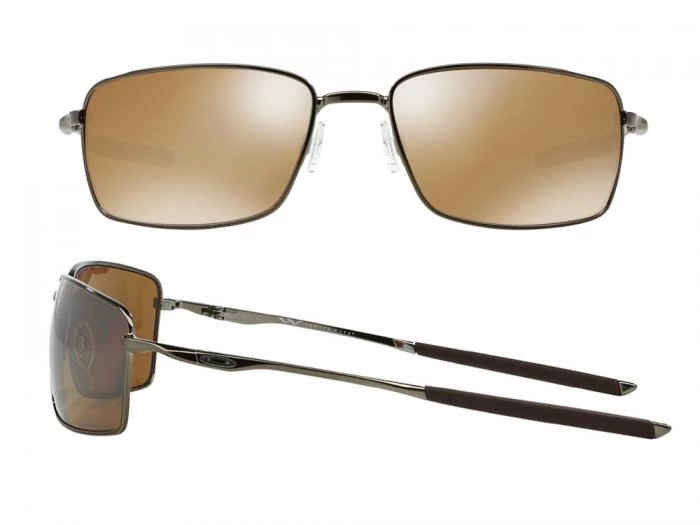 Oakley Square Wire Glasses Overview
Another addition to its Lifestyle brand, Oakley Square Wire sunglasses are what it says on the tin.
Square lenses with soft edged corners are the main focus thanks to the wire-thin frame moulded from Oakley's own C-5 alloy compound of superheated metals.
Thin they may look but these are robust frames that will withstand both sports and casual wear.
Oakley's O logo adorns the narrow sculpted arms near the integrated spring hinges and the three-point-fit will keep these sunglasses firmly in place and perfectly aligned.
Square Wire lenses come with a large 8.75 base curvature for a sleek, wraparound look that provides maximum eye protection.
The Plutonite lenses block 100% of harmful UV light while Oakley's High Definition Optics maker images sharper and XYZ Optics extend the clarity across the entire surface of the lens.
For those who prefer thin frames but like the wraparound look, Square Wires offer a good alternative to the Oakley Tailpin and Taper models.
Mainly for men, these sunglasses will suit most face shapes but tend to look best on medium to larger faces.
The sleek wire frame design may look frail but these sunglasses come with built-in robust durability that belies their lightweight appearance.