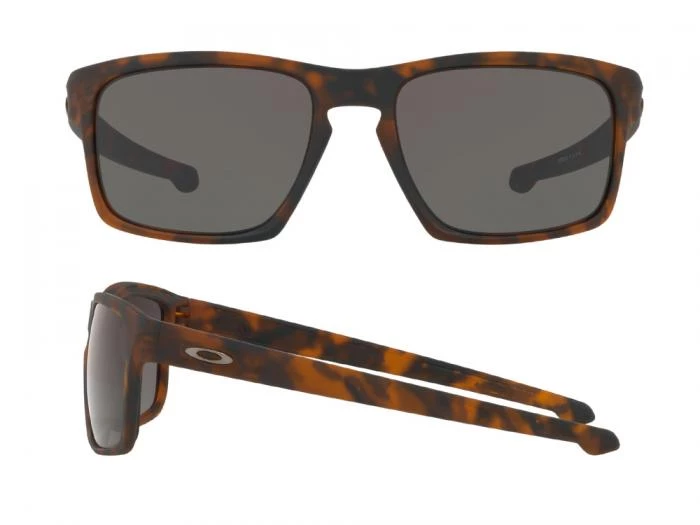 Oakley Sliver Glasses Overview
Oakley Sliver sunglasses bring a sleek sheen to the throwback classic Wayfarer look to engineer a new Oakley Lifestyle winner.
The rectangular-shaped lenses come with a base 6 curvature and plenty of tech know-how to add a street-style edge to this iconic style.
Oakley has always excelled at updating the classics and the Slivers are no exception to the rule.
The result of this marriage is an understated look that endows the bold, squared-up Wayfarer undertow with an elegant, clean line.
The lightweight O-Matter moulded frame combines comfort and flexibility with durability and impact-resistant strength.
It's a frame that is very robust yet ultra light and so ensures all-day comfort whatever the weather.
The large square lenses have been tempered by soft curves and the base 6 curve that just hints at a sleek understated wraparound.
The keyhole bridge adds a clean modern touch to the overall retro appeal. Slivers come with round or square lens frame options.
Lenses are manufactured from patented Plutonite for full eye protection from harmful UV rays and Oakley's own High Definition Optics straightens out any image distortion.
A plethora of Oakley lens options range from light balancing Iridium and glare reducing Polaroid to the super-cool clarity of Prizm Daily, a technology that tempers colour contrast to suit the environment.
Accented with metal icons at the temples, the casual look of Oakley Sliver sunglasses sits in glorious counterpoint to the engineered precision and technological innovation, a timeless style that looks to the future.