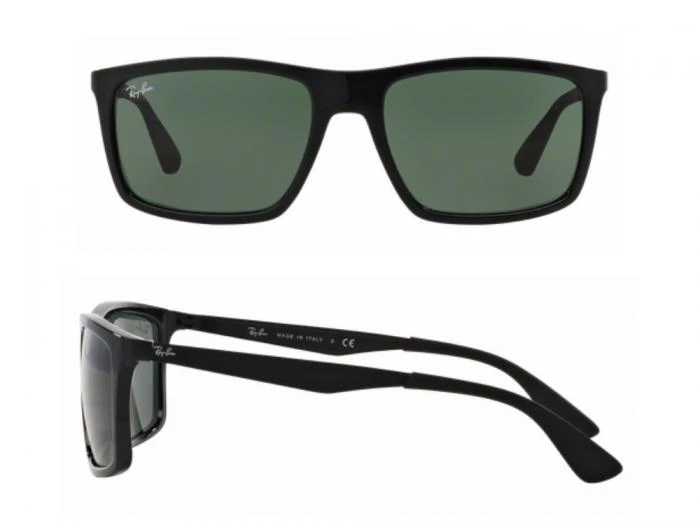 Ray-Ban Light Ray RB4228 Glasses Overview
Ray-Ban RB4228 Light Ray sunglasses were designed for the male market with a bold thick square frame and angular edges.
The frame is made of nylon fibre propionate which makes them not only sturdy and durable but lightweight too.
Thick frames and a deep solid bridge give a very masculine look with no nose pads to clutter the clean-cut image.
The Ray-Ban logo features prominently on the metal temples and the metal edging extends the length the arms.
The angular arrowhead arms are perhaps the standout feature of RB4228 sunglasses as they are so very flexible.
Place a thumb and forefinger anywhere along the arm and test how they bend to the touch but spring back firmly into place.
The inside face of the arm has the usual Ray-Ban site and model information but features soft rubberised inserts which add to grip while remaining comfortable to wear.
The long arm tip earsocks bend gently behind the ears to ensure a tight but comfortable fit for most head sizes.
Front face, the squared-off lens design oozes urban street style and RB4228s come with a variety of lens options including tint, gradient, mirror and polarised lenses.
No matter what lens you choose they all come with guaranteed UV400 eye protection from UV radiation. The base 6 curve of the lens offers protection to the side as well as the front.
Ray-Ban RB4228 sunglasses come in a contemporary colour palette for sports and street appeal.