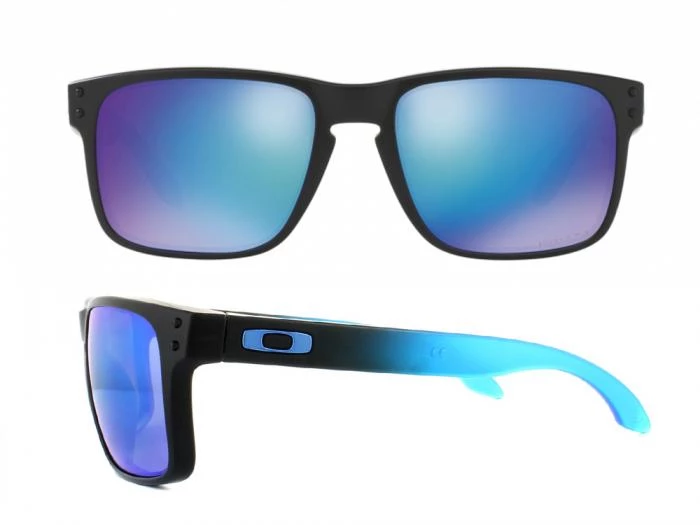 Oakley Holbrook Glasses Overview
Oakley Holbrook sunglasses build on the classic Wayfarer shape with a rounded rectangular frame, retro keyhole bridge and distinctive lenses. With design input from US snowboarding star Shaun White.
For those who don't know Shaun White is a triple Olympic gold medalist and professional snowboarder. He and his brother Jesse worked closely with Oakley designers to create the Holbrook look.
They relied on vintage retro styles like Frogskins and bent them to a Wayfarer look with more inspiration from the mid-twentieth century movie screen icons.
The name Holbrook comes from a small town in Arizona that sits on the historic Route 66 and the glasses themselves look set to make history for Oakley as one of the more successful models in their stable
Holbrooks are super light sunglasses with good peripheral vision. The lens frames are thicker on top and sport distinctive Oakley icons on the temple and accentuated front-facing metal rivets on the spring loaded hinges.
Holbrooks may have a retro look but they come packed with modern Oakley technology and fit snugly into the lifestyle sports niche.
Myriad lens options can include polaroid, tinted and Prizm, the latter filtering and amplifying vision for specific environments such as Road, Golf and Water.
All Oakley lenses are cut from a single Plutonite sheet to ensure great clarity and 100% UV protection while High Definition Optics is a clutch of technologies that stop light bending to correct distortion from any angle.
Patented O-Matter infused nylon keeps the frames strong but flexible and comfortable to wear.
The good fit gets compliments from sports enthusiasts like bikers and runners who note how the sunglasses stay put even in the most testing conditions.
The stylish square shaped lifestyle Holbrook sunglasses are good for most face types but look best on round and oval faces.