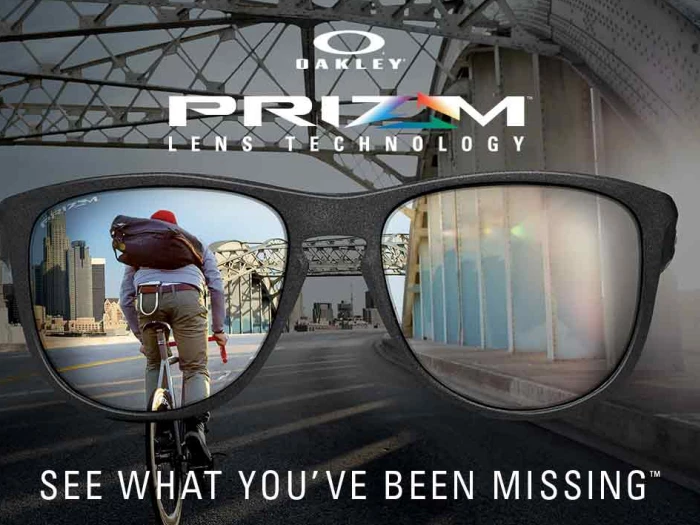 Prizm lens technology takes off
Oakley launched its Prizm range of lenses with a blaze of hype that promised groundbreaking sport specific sunglasses with exceptional lens performance.
First released for the snowboarding and skiing market, a range of tinted Prizm lenses claimed to cut glare without loss of clarity with improved vision in snow and ice. Glasses flew off the shelves despite the premium price bracket.
Oakley boasted the revolutionary lens technology lets skiers and snowboarders detect bumps, hollows and ice patches much more readily and with greater definition than ever before.
Prizm lenses work by filtering out the wavelengths of unwanted light and boosting those more useful to the viewer. Techniques used by imaging satellites to filter out 'noisy' light were combined with atmospheric data gathered from a range of environments to determine the light wavelengths least needed by the human eye in specific conditions.
The result is a sunglass lens honed to perform best in specified environments, boosting contrast and enhancing colour detail across limited areas of the spectrum. Oakley lenses were quickly launched for a whole range of sports including road cycling, trail biking, golfing, sailing, track and field sports like cricket and baseball – even deep water fishing.